Marriage and Wedding help India
Marriage and Wedding help India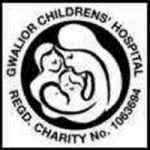 A gift to Marion- (one gets married only once in life time).
Marion Ayling, a teacher in Shropshire while getting married on 24th Oct., sent invitations and asked all the guests, whatever they want to give to her as wedding gift, in stead give all that as donations to Gwalior Childrens Hospital(Disabled Children of India) regd. charity no. 1063694, to help and provide for poor, disabled and destitute children of India. To denote that she was serious about it, Marion added that if anyone brings any gift, those gifts will be sold by auction and all the proceeds will go charity to provide for this cause. Our heartful gratitude for Marion's such feelings and support for us. We wish if all the people thought in same way all over the world, rather than wasting money in meaningless festivities or celebrations breaking such traditions, probably there will not be any poor, disabled or destitutes begging or scavenging on the streets. This is more true for poor as well rich people in Indian subcontinent, where because of such social traditions, they will go to any extent to waste money for such festivities or celebrations and then remain under debt paying it all their life adding to their existing miseries. Our congratulations to Marion for getting married and for such a nice thought for this cause. We wish her a happy married life. Thanks to all the guests for their help and support.
will you like to add a gift for Marion?. You can make a gift now by clicking here "Donate now". Thanks.
Please explore our website by navigation links on the right, or click here to continue to our main page